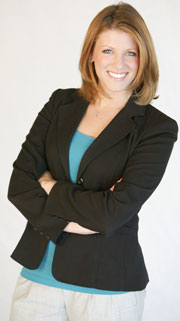 The Turner Report first
posted
yesterday that KOAM's evening co-anchor Erica Edwards was leaving the station. Today, I have been able to confirm that Edwards is leaving the station but that it will be "later this year" and that there doesn't appear to be a set date at this time.
Edwards is an alumni of Duquense University in Pittsburgh, Pennsylvania.
We will keep you updated as we get more information.