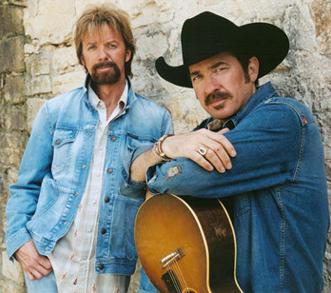 Country superduo Brooks and Dunn are ending their run as a duo team after a farewell tour next year, according to their
website
. Their first cd was released in 1991, meaning the duo has been at the helm for about twenty years. In a world of one-hit wonders, that is a significant feat.
Here is part of the note from their website:
"After 20 years of making music and riding this trail together, we have
agreed as a duo that it's time call it a day. This ride has been
everything and more than we could ever have dreamed.... We owe it all
to you, the fans. If you hear rumors, don't believe them, it's just
time."
Their tour, scheduled for next year, is entitled "The Last Rodeo."